iPartners Funds Management
iPartners Funds Management is a dedicated investment management business within iPartners, focused on asset allocation and selection to give investors a choice for more active management of their investments with iPartners. The initial iPartners Investment Fund evolved from investor feedback where investors wanted to combine their direct co-investing with iPartners with a pooled co-investment vehicle. We currently have 4 funds available to iPartners investors:
iPartners Investment Fund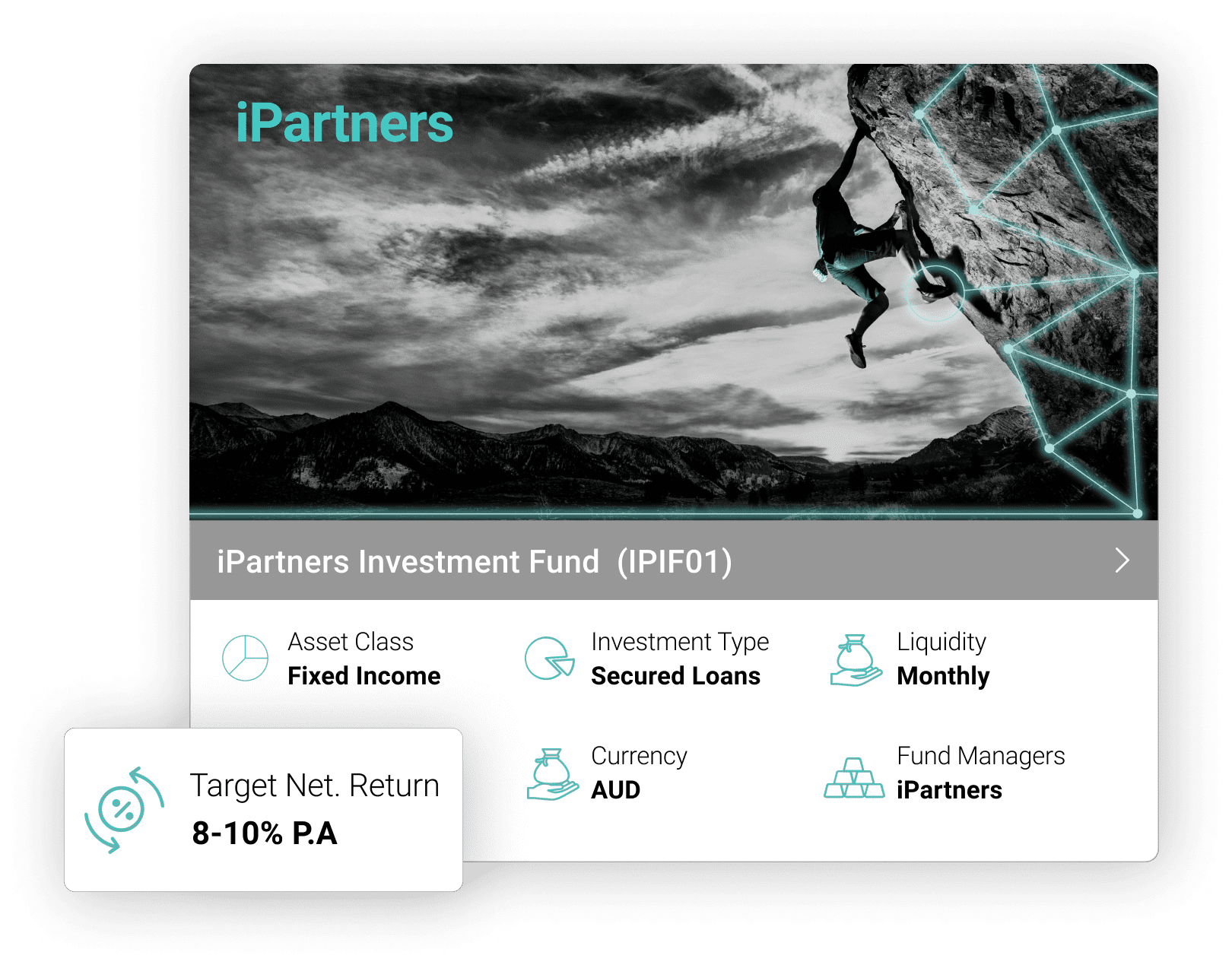 iPartners Investment Fund (IIF) provides investors with a diversified portfolio of high yielding credit investments, with low portfolio concentration, and a strong preference for investments that produce risk adjusted returns.

Target return: 8 - 10% (after fees)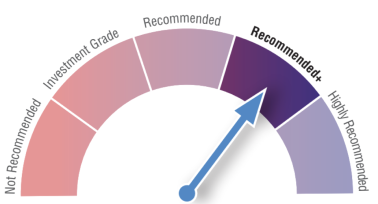 Recomended + Rating from
Independent Investment Research
Download Report
iPartners Core Income Fund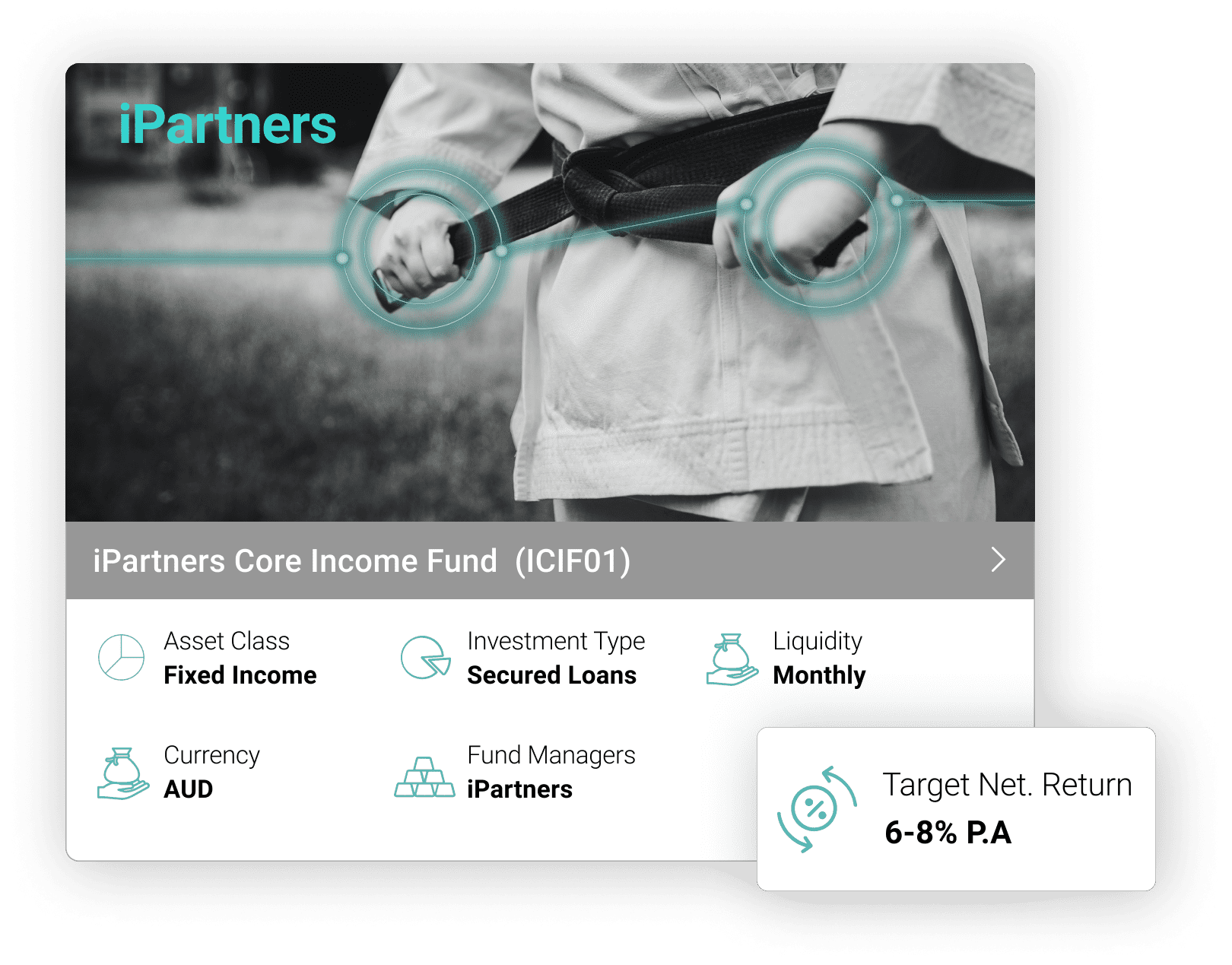 iPartners Core Income Fund
iPartners Core Income Fund offers a diversified portfolio across the iPartners co-investments, cash, private credit, asset backed debt, property and a selection of 3rd party alternative funds and assets.

Target return: 6 - 8% (after fees)
iPartners Conservative Income Fund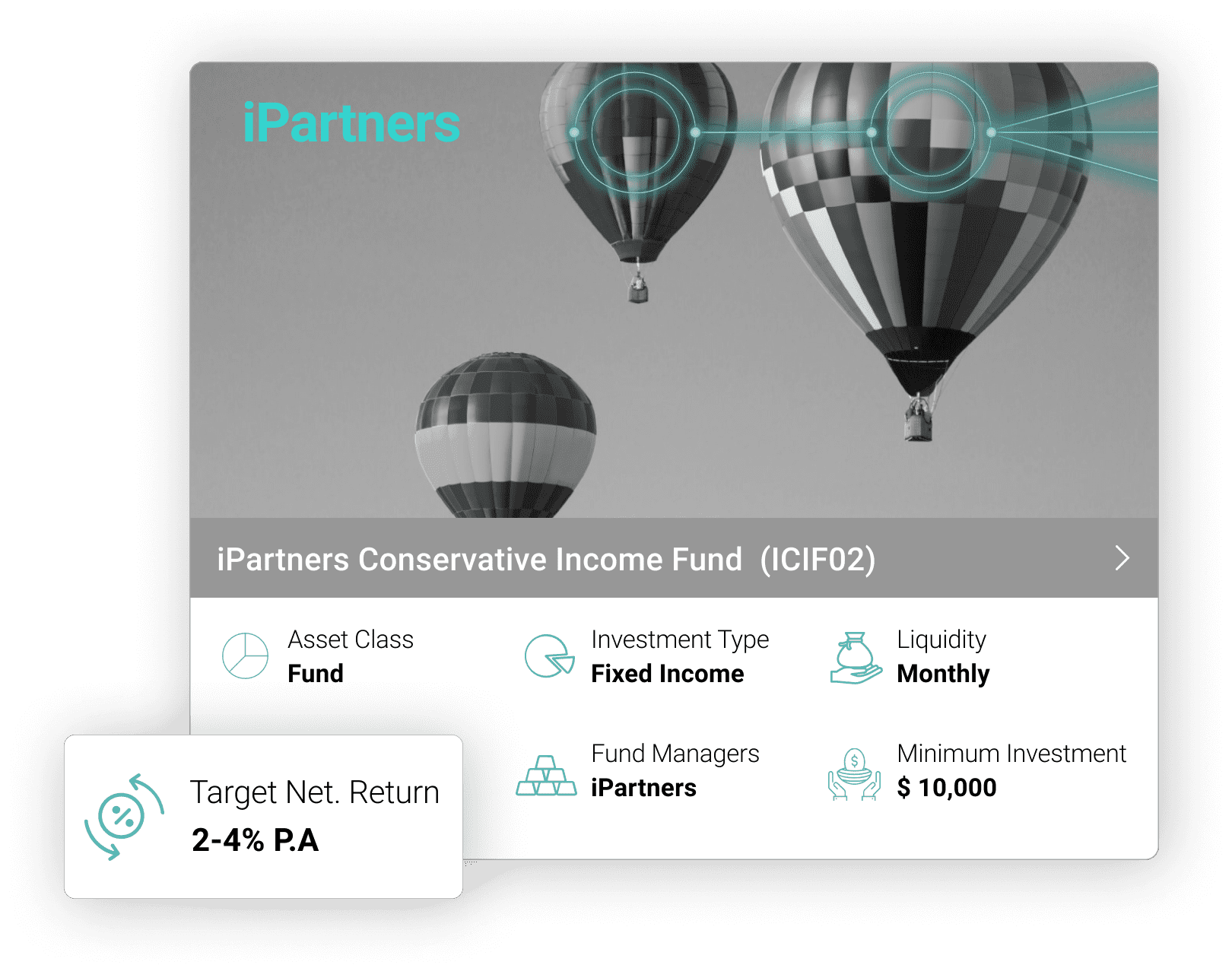 iPartners Investment
Philosophy
To ensure that both clients, staff and the investment manager are aligned, iPartners targets investment opportunities alongside institutional and professional investors with significant 'skin-in-the-game' to improve the depth of due diligence and alignment between all parties.