Insights
WorkPac's $20m convertible note reveals IPO prospects
Posted on
9th September 2021
WorkPac's $20m convertible note reveals IPO prospects
Article from the Australian Financial Review (By Shannon Turnbull, 9th September 2021)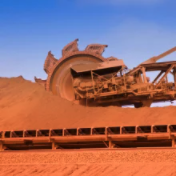 The article appeared in StreetTalk and included details of the notes issue: "The country's largest recruitment and labour hire company WorkPac has raised $20 million via a convertible note, as it weighs up an IPO in the next few years.
The capital is set to fund tech investments and growth opportunities.
The subordinated unsecured redeemable notes yield an internal rate of return of 15 per cent over a 24-month term and a 14 per cent over a 36-month term. They pay semi-annual distributions of 10 per cent.
The notes have an initial maturity of 24 months, which may be extended to up to 36 months.
The notes are redeemable for cash at a 10 per cent premium to the face value of the notes, or in the event of an IPO, at a 10 per cent discount to the issue price.
WorkPac provides workforce management, project management, training and technology solutions to the resources, construction, industrial, healthcare and social care sectors."
Read the full article in the Australian Financial Review.