The Upside of Edstart
The Upside of Edstart (By Travis Miller, 8th April 2020)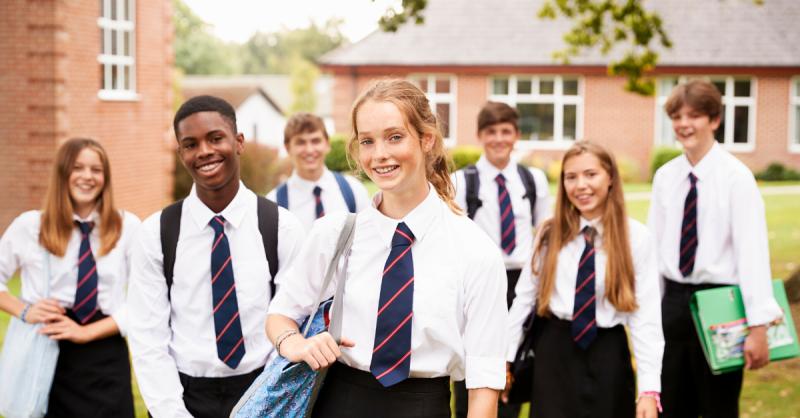 THE UPSIDE OF EDSTART
The iPartners portfolio is becoming increasingly weighted towards Asset Backed Securities ("ABS").
This is primarily being driven by the attractive risk/return dynamics that can be achieved through various cycles and to assist investors looking for diversification away from the more typical assets.
A great example of this is the Edstart Senior Secured Loan Series, which we are currently in the process of refinancing and raising new money for, but more on this shortly.
According to Investopedia "An asset-backed security (ABS) is a financial security such as a bond or note which is collateralized (secured) by a pool of assets such as loans, leases, credit card debt, royalties, or receivables." In simple terms, this means you, as an investor, are not exposed to a single underlying asset. You are typically exposed to a diversified portfolio of assets - with the main benefit being that you are largely minimising idiosyncratic risk.
As an example;
If you invest in a corporate loan to Company A and Company A goes into default, 100% of your investment is exposed to the recovery on Company A.

If you invest in an ABS transaction and Company A is in the portfolio, only a portion of your investment would be exposed to Company A (if at all, dependent on structural protections).
How does this work?
If you make a loan to a Special Purpose Company ('SPC') that holds a portfolio of loans the business model is simplified, you lend money to the SPC it then uses your loan to make lots of smaller loans within predetermined guidelines, that's about it.
By comparison, if you make a corporate loan to an operating business, amongst other things, you care about their EBITDA, revenue, competitors, industry, etc. As such, there are a lot of moving parts at the operating entity level that you ideally need to understand and monitor.
The science:
The SPC must earn more money on the lots of small loans than what it costs the SPC to pay you interest (the difference is called the Net Interest Margin ('NIM')).

The SPC Servicer (the business that originates/ administers the loans on behalf of the SPC) must ensure it gets repaid on most of the small loans to maintain the NIM and ensure its ongoing viability.

Hold enough equity (subordination) in the SPC to absorb losses on the small loans before you start to lose money as a lender.
Why do we like Edstart?
Founded in 2016, Edstart partners with private schools to provide loans to parents for them to pay for school fees.
Edstart currently have low arrears in the portfolio, no different than those in the December quarter - which is a credit to the robustness of their credit process given the current environment.
Edstart has seen strong equity investor support from large institutions and professional investors. This is a significant validation of the Edstart story, which iPartners is proud to be a part of.
We believe Edstart is attractive to investors for several reasons:
• It aligns closely with the ESG principles of the iPartners partnership approach in its support of the education sector.
• Investors only take exposure to the Edstart funding entity and asset pool, removing exposure to the operating entity.
• Attractive return vs the risk - the subordination of both the Senior and Junior trades and the retained NIM, NIM accelerator provides significant loss protection for investors.
iPartners targets private pools of assets sourcing an attractive risk/ return compared to more public/ larger securitised assets. iPartners provides access to a diversified range of alternative investments for wholesale investors nationwide, with individual investment sizes from a minimum of A$10,000. This is facilitated via a co-investment model across a broad range of underlying asset classes. These include private credit, property debt and equity, infrastructure, private equity, securitisation, and alternatives funds.
View the current Edstart Secured Loan Series 1B and Series 2B offer's here.