Insights
Ongoing market volatility re-affirms it's time for Australian investors to diversify wealth accumulation
Posted on
20th March 2020
Ongoing market volatility re-affirms it's time for Australian investors to diversify wealth accumulation
Alternative asset allocation (By Travis Miller, 20th March 2020)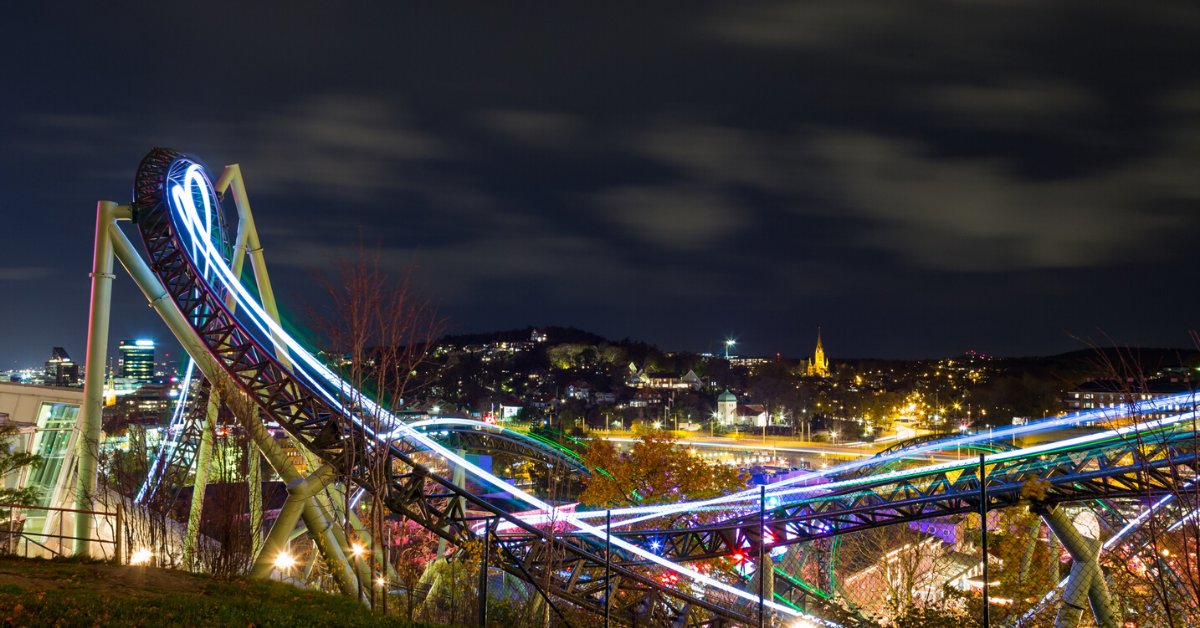 Ongoing market volatility, particularly in listed credit markets, now needs active investment management to deliver the portfolio resilience and greater returns investors need. For iPartners we have innovated our own investment platform technology to transform how self-directed investors can research, review and invest in opportunities.
iPartners and iPlatforms is a combination of market-leading information, technology and investment services. It's designed to help investors take advantage of our broad range of local and global alternative asset opportunities.
"It's true self-directed investors are facing significant volatility in public global credit and equity markets. But this increased uncertainty can create the momentum for self-directed investors to review their portfolios and their perception of risk for alternative assets," said Travis Miller, Co-Founder and Managing Director for iPartners.
Miller believes that alternatives are particularly interesting to add to a portfolio for their diversification, low correlation and opportunistic benefits in these markets.
"Within the credit side of our business we focus on short dated senior secured and largely asset backed loans. We have a methodical due-diligence approach, including co-investing with other professional investors who conduct their own due-diligence. This partnership approach means we can invest as a community and benefit from diverse skill sets to navigate through different investment cycles."
"For iPartners and our growing client base, it is business as usual with a watchful eye to emerging opportunities and risks," he said.
And iPartners is committed to delivering now options for investors:
New: OMM Third Warehouse Loan Facility
Investors looking for a secured and diversified portfolio and attractive return were rewarded this week with the close of the third warehouse loan facility for OurMoneyMarket (OMM), via the iPartners online investment platform.
The monies raised will be used by OMM for the purpose of providing OMM Lending Pty Ltd with a source of funding for their consumer and personal loan business. The completed raise brings the total funds raised by iPartners to around $30m.
New: iPartners First Investment Fund
Investors requesting access to an investment fund to diversify their exposure can now register for our first investment fund. We think this fund is an attractive avenue for investors to participate in opportunistic investments that are appearing in the current market. The fund will have the cash and liquidity needed.
Being nimble and scalable pays off
The attractiveness of the iPartners business is that it has been set up to be nimble and scalable, which is required particularly in these types of fast moving opportunistic markets when opportunities come and go in days not weeks, iPartners ability to package an investment into a fund and allow investors to transparently access the opportunities in investment amounts as low as $10,000 is quite unique.
"The attractive element of private assets, particularly in the form of private loans, is that the exposure is typically short term, senior secured in nature and offer lenders significant control in the event of any underperformance. Whereas in public instruments even though often notionally rated by ratings agencies they are generally unsecured and long duration creating a higher level of volatility and typically lacking any control for investors."
Travis concluded: "Even in light of current volatility we are investigating multiple alternative asset opportunities which we believe will deliver stable, non-market correlated returns for our clients through the business cycle."
iPartners Alternative Asset Highlights for Investors since Launch:
| | | |
| --- | --- | --- |
| Edstart Junior Secured Loan | 2 year | 12% p.a. |
| OurMoneyMarket Junior Secured Loan | 2 year | 12% p.a. |
| Box Hill OSD Land Bank Equity | 3 year | 15% IRR |
| Secured Receivables Loan | 1 year | 10.5% p.a. |