Insights
Mark Sherwood talks "Alternatives" with Ausbiz
Posted on
11th November 2021
Mark Sherwood talks "Alternatives" with Ausbiz
Private investors more interested in alternatives (By Shannon Turnbull, 11th November 2021)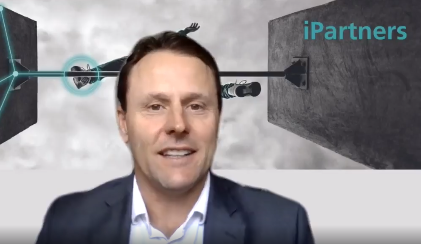 The fintech and agricultural sectors are hot right now, with farming aggregation strategies working for iPartners at this time. Mark says private investors are becoming more interested in alternatives as a way to diversify.

Watch the full interview below!
Transcript:
We'll look at what investors are doing with their
money in this space.
Welcome back, Mark Sherwood From iPartners.
Mark, welcome.
Look, are alternatives,
I mean, really getting the same attention that
they were getting, as we were sort of
you know, at the height of the
pandemic, yields were extremely low.
Has anything sort of shifted in the landscape
over the past few months now that we've
got sort of central banks moving closer to lift off?
Yeah.
Nice to speak to you again.
An answer to that question, no.
There is a lot going on in the
alternatives sector, particularly in capital raisings
for some growing private businesses, some
that are requiring further debt capital, some that
are requiring further equity capital, really, depending on
their business and their business needs.
Our current activity is tending to be with
businesses that we have already supported through their
earlier stages of growth.
They're continuing to need further debt funding because
their business continues to grow fast and grow.
well, this has particularly been prevalent in
the fintech sector, but it has also been
occurring in other sectors as well, even
such as within the agricultural sector, where there's
been quite a lot of recent activity as well.
Can we go down that path?
AGTech is a really hot space at
the moment.
What kind of deals are you seeing at
the moment out there?
Yeah, in AG we've been very active.
We've been involved in some farming aggregation type
strategies, we're also currently raising further debt capital for
a business that provides lending in the cattle
and the livestock sector, which therefore supports
farmers as well.
The business that we're working with right now,
Ottley Capital has been one which have been,
we've been able to support from their commencement,
and they've been playing quite a pivotal role
in that livestock sector, providing efficient
capital for livestock agents that do the buying
and selling of the food that we eat.
So that has been quite
satisfying to support a growing private business and
of course, supporting that farming sector there as well.
So there's lots of demand coming from businesses
that are growing and are seeking capital.
What is demand like from investors?
I mean because, of course, the returns on
offer can often be, you know, really appealing.
Yeah, in terms of the alternative sector and
the demand for investors, we're definitely seeing private
investors becoming more sophisticated around their knowledge of
the range of alternative assets that
are becoming available and really looking at
alternatives as a way of adding diversification to
their investor portfolios.
We've been spending a lot of time trying
to help this process through education pieces
and presentations that assist those investors.
It's fair to say that the largest institutional
and global investors tend to already have much
higher weightings towards alternatives than what we have
traditionally seen from private investors.
Probably the best example of this could be
to look at the future fund, who openly
published their returns and make their asset
allocations public, and who will, of course, have
had very strong returns over the last 10
years, particularly their most recent update shows over
30% weighting towards alternatives and private equity combined.
And if you take that asset allocation analysis
one step further, property and infrastructure type assets
totaled around 14% in their portfolio, so that
is on top of that 30% weighting that
I just mentioned in alternatives and private equity.
So it really shows how the institutional world
has been taking very large weightings towards alternatives
for quite a long time, and this is
really starting to feed through to the private
investor as well.
Mark just humor me for a moment.
So we're seeing volatility in public market start
to pick up whether it's rates
world, FX or even equities now.
What does that mean for private markets?
Is it going to encourage people to go
in there and seek the safety?
Or do you start to see people get
a bit nervous about what's going on in the space?
Yes, David, I think it's fair to say
that private investors, have realised that just because
an investment exposure may be unlisted, as in
not listed on a stock exchange, it doesn't
necessarily mean it has to have a higher level of risk.
Private investors are very interested in seeing differentiated
opportunities that potentially add an exposure for them
that they don't currently have, and in
many cases, a slight liquidity premium might be
able to be negotiated into the return of
the asset, making the investment highly viable and
and the reward for the level of risk
being highly appropriate.
And that's the exact type of asset that
we seek.
So that is all coming across
to the private investor.
And I think that's why we're seeing the
consistency of interest in the sector.
Mark, thank you for the update.
We do appreciate it.
And we look forward to speaking again.
My pleasure.
Thanks.