Insights
iPartners named Finalist in 6th Annual FinTech Awards 2021
Posted on
2nd December 2021
iPartners named Finalist in 6th Annual FinTech Awards 2021
6th Annual FinTech Awards 2021 – Finalists announced (By Shannon Turnbull, 2nd December 2021)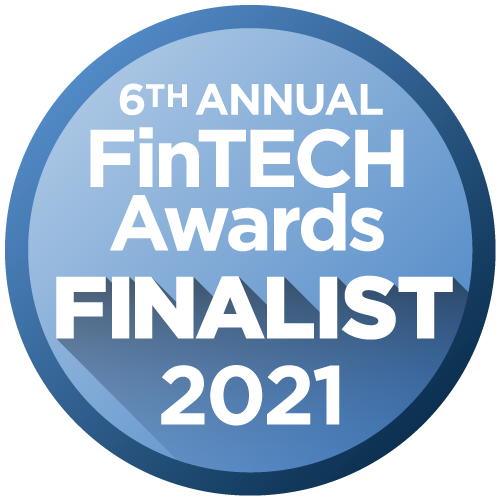 Everyone in the fintech sector is looking for some good news – and here it is – the 6th Annual FinTech Awards 2021 are almost here, and ready to recognize the great entrepreneurial spirit of Australian fintech businesses!
"On behalf of all the Judges involved this year, we would like to thank all the fintechs and individuals who took the time to enter into the FinTech Awards – the number of entries has increased, reflecting the growth in the fintech economy in Australia, and the quality of the submissions is again excellent – making it super hard for the Judges!" said Glen Frost, Founder of the FinTech Awards.
Now in it's sixth year, the FinTech Awards has always celebrated the entrepreneurs and Australian fintechs who are doing amazing things, and growing their businesses, both here in Australia, and overseas.
Judges have decided the three finalists in each category. The three finalists in each category are as follows:
BEST BUY NOW PAY LATER PLATFORM
BEST PFM &/or Savings Account
BEST FINTECH PAYMENTS PROVIDER (incl Remittance/FX)
Monoova
Novatti Group
Zepto
BEST FINTECH WEALTH MANAGEMENT PLATFORM
BEST FINTECH LENDER
Brighte
Futurerent
Alex Bank
BEST FINTECH HOME LOAN SERVICE
Tic:Toc Home Loans
Sherlok
Lendi Group
BEST FINTECH-BANK COLLABORATION
BEST FINTECH & NON-BANK COLLABORATION
Rush Gold
Hay as a Service
Zepto
BEST USE OF Ai IN FINTECH
BEST PROPTECH PLATFORM
Brickfloor
CampaignAgent
Futurerent
BEST ALTERNATIVE INVESTMENTS PLATFORM
BEST SOCIAL MISSION FINTECH
BEST REG TECH SERVICE / PLATFORM
TRAction
AssuranceLab
Iress
BEST FINTECH SUPERANNUATION SERVICE/PLATFORM
Spaceship Financial Services
Future Super
Raiz Invest
BEST OPEN BANKING SOLUTION
Basiq
Regional Australia Bank
Adatree
FINTECH CTO/CIO OF THE YEAR
Spiro Rokos – CTO & Co-Founder – Slyp
Jason Latham – CIO – Hay as a Service
Trevor Wistaff – CTO – Zepto
YOUNG FINTECH LEADER OF THE YEAR
Alex Harper – Co-Founder – Swyftx
Ivan Tchourilov – CEO – OMG (Openmarkets Group)
Jill Berry – Co-Founder & CEO – Adatree
Best Crypto or Digital Asset platform/product
FEMALE FINTECH LEADER OF THE YEAR
Rebecca James – CEO – hummgroup
Marie Mortimer – CEO – loans.com.au
Jill Berry – Co-Founder & CEO – Adatree
FINTECH LEADER OF THE YEAR
Katherine McConnell – Founder & CEO – Brighte
Anthony Nantes – CEO – Wisr
Paul Weingarth – Co-Founder & CEO – Slyp
BEST FINTECH GROWTH STORY
Swyftx
Lendi Group
Beforepay
ASHURST FINTECH STARTUP OF THE YEAR
This year's event will be an in-person event in Sydney.
VIP Guest: Senator Andrew Bragg
Date: Wednesday 8th December, 2021
www.fintechawards.net