Insights
iPartners Growth Fund
Posted on
29th April 2021
iPartners Growth Fund
Target Annualised Return 10-20% (By Shannon Turnbull, 29th April 2021)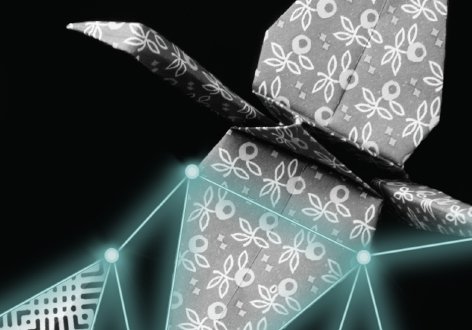 The iPartners Growth Fund ("IGF" or the "Fund") offers one of the most diversified portfolios of equity like exposure across non- bank lenders, pre-IPO Companies, private equity, private asset aggregation funds, and other equity like assets.
The Fund joins the iPartners Investment Fund ("IIF"), iPartners Core Income Fund, iPartners Conservative Income Fund and other fund mandates in our fund management business (FUM ~$50m). The IGF was conceived through the due diligence process on assets for the iPartners Investment Fund, where we regularly saw attractive investments that did not fit the mandate of the Investment Fund as they were equity like in nature. IGF is designed to give our investors access and exposure to the potential attractive risk/return available from these equity-like investments.
At iPartners we believe this segment of the market is under-served. With the private credit / debt market looking increasingly crowded, particularly within the property sector, the emerging value opportunity for investors will be found within private markets equity.
The IGF targets this opportunity segment of the market and will build a diversified portfolio of equity-like opportunities through our familiar co-investment model.
The aim is to provide capital to businesses at good entry valuations.
Overview
The IGF investment committee will follow the same due diligence and investment process undertaken for the IIF however it will consider exposures from an upside perspective rather than purely a preservation of capital perspective, that a debt investor is focussed on.
The focus is on financials, asset roll-up strategies, property and pre-IPO equity which, we believe, are the primary segments where we will see significant upside and where we can create some liquidity from the underlying assets.
The iPartners model additionally allows investors to invest in a pool of institutional investment managers who have strong track records of performance across multiple asset classes but are typically difficult to access for direct investors on a small scale.
The Fund is an open-ended and pooled investment vehicle, with monthly subscriptions, annual redemptions, and a low management fee.
Asset Classes
Financials Equity
This is an asset class that receives a lot of attention within other iPartners Funds and includes non-bank lenders, receivables financiers, funding warehouses, equity and growth equity.
Property Equity
Primarily the provision of project based equity co-investment alongside developers and principals as well as the provision of other bridge style facilities.
Aggregation Equity
A growing sector of the market, where initial small funds are created to progressively draw equity capital to acquire a thematic pool of real assets or businesses, such as hotels, healthcare facilities, land and agricultural assets.
Pre-IPO Equity
Co-investment in more mature stage companies that are 12 - 24 months away from IPO who require bridge capital to get them through the final phase of growth to IPO. Companies are typically profitable or near the point of profitability however are of a size often ignored by larger pre-IPO investors.
Portfolio Criteria
Through the unique position of being a co-investor and an originator of assets we expect to have one of the most diversified portfolios in the market.

Target Portfolio
The sector allocation of the portfolio will change over time, however, to ensure diversity, we are targeting a balanced portfolio as follows: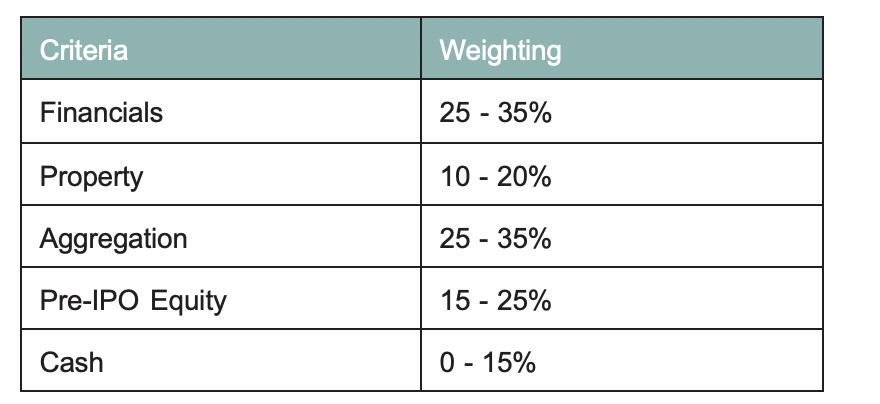 Investment Timeframe
Through the iPartners investment platform there will be liquidity opportunities to transfer your units to other investors, although we expect the fund will have a minimum holding period of around three (3) years and offer potential for liquidity on an annual basis.
Valuation
All assets in the pool will be valued on a historic basis unless there is a transparent liquidity or pricing event on the underlying asset which would lead to a re-mark of the underlying assets.
Fund Fees