Insights
Bob Mansfield appointed chair of iPartners
Posted on
6th October 2021
Bob Mansfield appointed chair of iPartners
iPartners snaps up former Telstra chair Bob Mansfield (By Shannon Turnbull, 6th October 2021)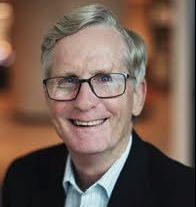 Bob Mansfield's appointment as the new chair of iPartners board was recently featured in the Australian Financial Review.
IPO hopeful iPartners snaps up former Telstra chair Bob Mansfield
Online alternative investments platform iPartners has drafted former Telstra chair Bob Mansfield to chair its board ahead of a pre-IPO raise next year.
Mansfield is seasoned telecommunications executive and company director, having overseen the likes of Telstra, Vocus Group, Allco Finance and Westfield Corporation in the past 20 years.
He was Telstra's chair for four years ending 2004, and was also the CEO at McDonald's Australia, Wormald International, Optus Communications and John Fairfax.
The appointment comes as iPartners plans to run a pre-IPO raise in early 2022, at a valuation of $75 million to $100 million.
The four-year-old platform connects cashed-up investors with investment opportunities in alternative asset classes, and has crossed $1 billion in capital raisings via its platform after a recent uptick in activity in July and August.
Read the full article: Australian Financial Review