Insights
Australian Financial Review - Futurerent and iPartners
Australian Financial Review - Futurerent and iPartners
Fintech Futurerent (By Shannon Turnbull, 5th July 2021)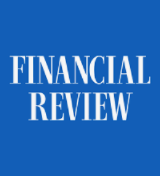 A recent article in the Australian Financial Review said: "It's pay day for early rental income fintech Futurerent, which has signed the dotted line on a $20 million debt facility with iPartners.
The capital is expected to help the next-generation lender increase the size of its loans on offer from $60,000 to $100,000 and support up to another 1000 borrowers.
Investment property owners can now access up to two years of rental payments, capped at $100,000, in advance with Futurerent. Rhett Whyman
To date the fintech has only dished out $2 million worth of early rent loans to 80 customers. With another $1 million set to be distributed this month, the business expects its loan volume to grow rapidly.
Co-founder and CEO Godfrey Dinh said the fintech was launched with the aim of giving property investors flexibility to access their rental income when they need it.
The company is set to commence an equity capital raise next month, on top of the new debt funding.
An alternative investment platform, iPartners is led by joint managing directors Travis Miller and Rob Nankivell. It has raised $750 million in funding to date to support a range of asset classes including private credit, asset-backed debt and property. Other start-ups it has entered deals with include school fee payment fintech Edstart, personal lender OurMoneyMarket and ASX-listed buy now pay later competitor Payright."
Read the full article: https://www.afr.com/street-talk/early-rental-payments-fintech-secures-20m-in-debt-20210701-p585z9