Alternative Assets in SMSF's
Why alternative assets are an important inclusion in SMSF's (By Mark Sherwood, 20th July 2021)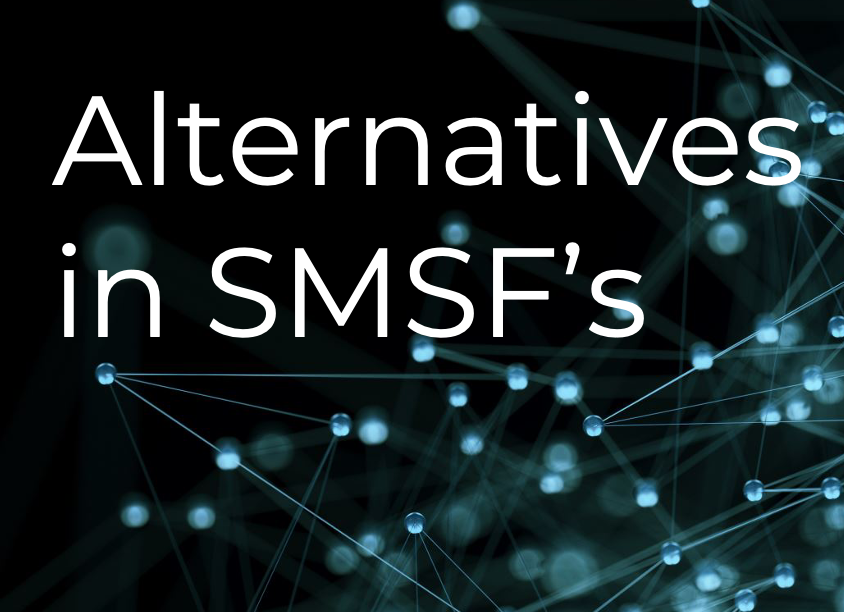 For Australian investors, alternative assets have historically been accessible only by the large end of town being institutional investors and family offices. Whilst there are multiple reasons that have contributed to this dynamic, such as the larger size of the assets being traded; the less liquid nature of those assets and the longer timeframes that may be required to invest in such assets. Overwhelmingly, the stand-out reason however, for lesser access to alternatives for smaller private investors including SMSFs, has been a lack of access to regular high quality deal flow, and a lack of a simple transaction mechanism to invest in their desired volumes.
Much has already been written about the size and the consistent growth of Australia's self-managed superannuation system particularly in terms of the growing number of SMSFs accounts and the growth in size of assets being held by SMSFs. However far less has been noted around how SMSF investors have started to recognise a need for greater diversity across their funds' assets in terms of exposures, as they particularly seek investments with varied risk-reward profiles to that of their historic deposits, listed equities and direct property. Therefore, there is a natural evolution that coincides with the growth of the SMSF sector, that alternative assets are growing in relevance for inclusion in SMSFs.
There is little doubt that the policy reactions of last year from the Covid-19 pandemic, with interest rates quickly shifted to new record lows and enormous volumes of liquidity injected into the financial systems, have assisted in helping navigate through this enormous economic challenge that still persists today. However, the flow on affect to asset prices in the more readily accessible asset classes, particularly that of listed equities and direct property, have been significant, as people are willing to borrow more given their price of debt has never been cheaper, or they have continued to add to equities despite broadly higher valuations and ongoing levels of business uncertainty. Subsequently, SMSF investors have generally benefitted from such asset price appreciation. We are now seeing such investors using recent gains to re-assess their overall portfolio exposures, potentially shifting allocations towards alternatives which can provide greater diversification and where assets may be acquired at reasonable valuations.